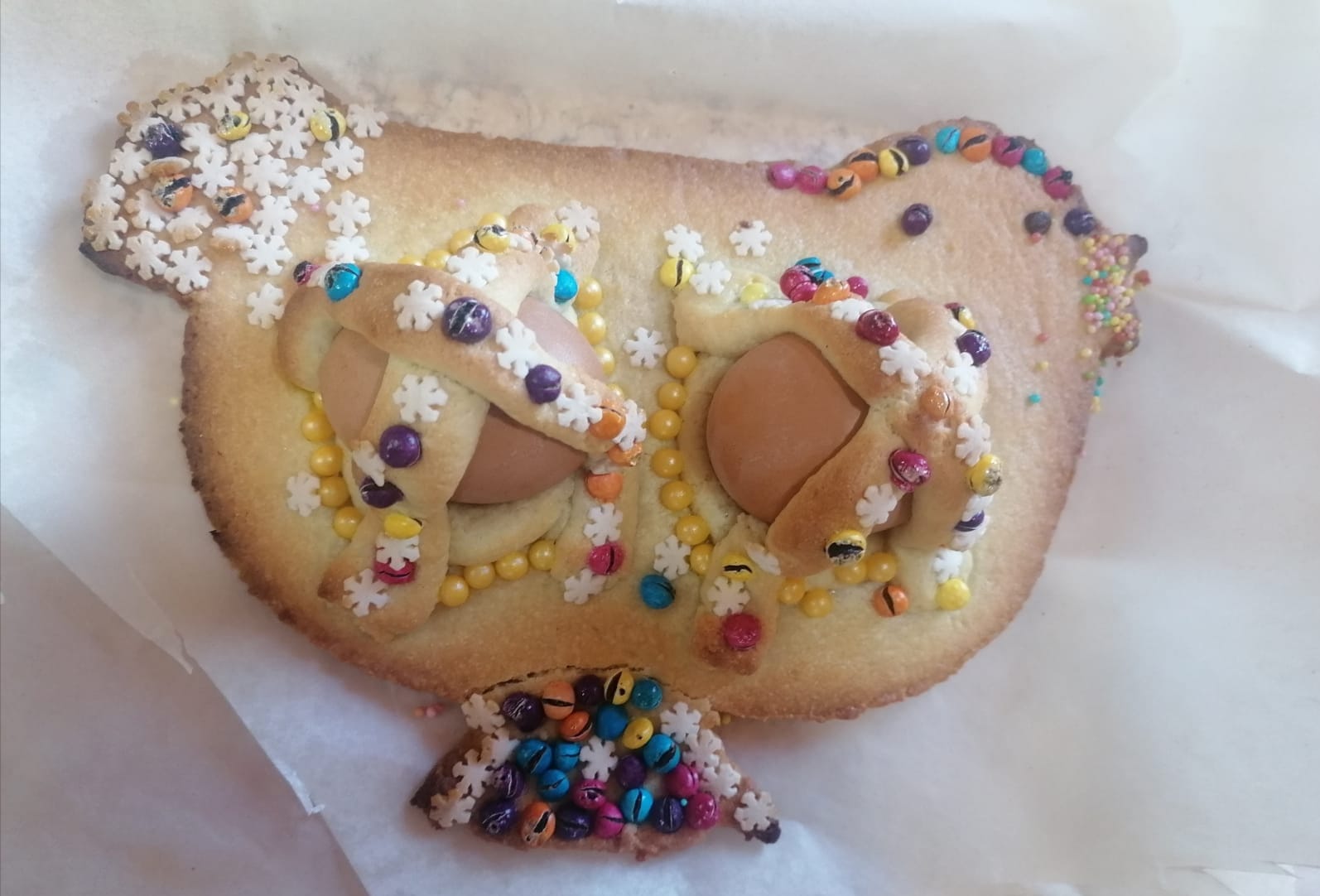 There are traditions that are handed down and others that are created. Then there are those that exist and you make your own! Like the cuddura cu l'ova was for us!
Grandma 'Nitta prepared it and we ate it willingly. But as a child I was not fascinated by it, I preferred chocolate eggs. My children, on the other hand, prefer it and there is no Easter without cuddura!
Tradition
Cuddura cu l'ova is a traditional Easter cake and is a cookie with a variety of shapes.
The origin dates back to the ancient Greeks, as well as the name that comes from Kullura which means crown.
At that time, in exchange for kindness and gifts, cakes were prepared and then offered to the gods, the Coulloura.
In Christian times, this custom was changed into a gift by young women to their boyfriends on Easter day; after having taken them to church on Holy Saturday to have them blessed.
The cuddura tradition is widespread throughout southern Italy but its name changes from place to place.
If you are in Sicily, you can also call them palummedde, aceddu cu l'ova, ciciliu, pupa cù l'ovu, campanaru, cannatuni, cannileri and pannareddu. Cuzzupe if you are in Calabria or carcelle if you go to Puglia.
In the village of San Biagio Platani, in the province of Agrigento Sicily, It is an annual Easter tradition to build arches of bread. Real architectural sculptures ot sacredness and contemporaneity.
In the small village, unable to build expensive monuments, the peasants gave inspiration to their imagination by creating these works of art with willow branches, reeds, and embellished decorations of crowns and various forms of bread.
Cuddura cu l'ova, in addition to being prepared in the circular shape as presented in this recipe, can take different shapes, including: the heart, the boy and the girl, that represent love.
The cuddura or crown is also associated with Christian and Easter symbolism: the crown of Jesus, the bell of Christ's Rebirth, the dove, a sign of peace, the basket, a sign of abundance.
Pizza was once called cudduruna because it was shaped like a crown.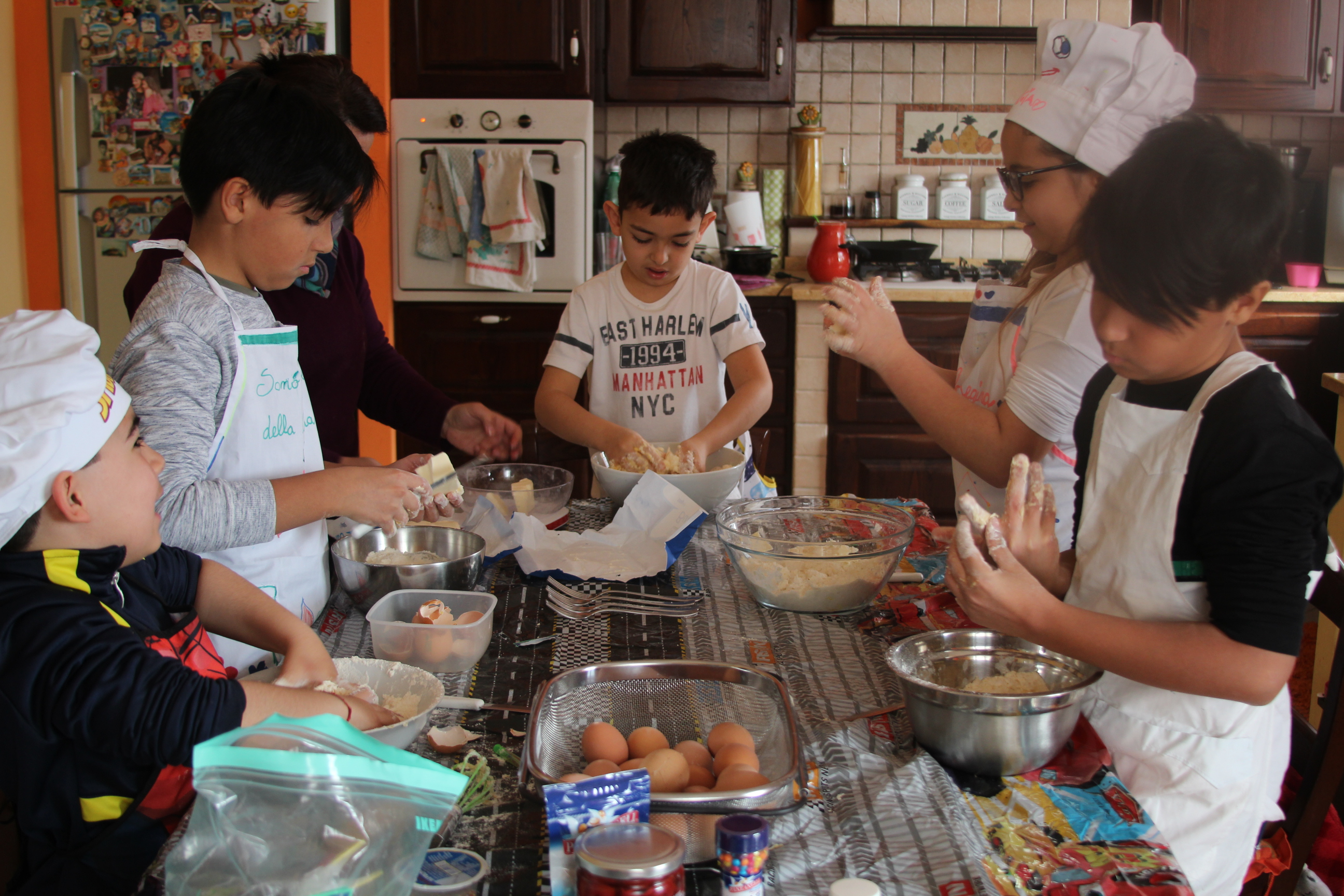 Recipe
Ingredients:
300 grams of flour 00
120 grams of sugar
100 gr of soft butter
1 egg
Half a sachet of yeast
Vanilla
Lemon peel
Preparation:
Create a fountain with the flour and add all the ingredients. Knead until you get a smooth and homogeneous dough.
Let the dough rest for 20 minutes.
In the meantime, draw and cut out the shape you want on a card: a bell, a dove, or a bunny.
Take the dough and roll it out, place the shape on top and cut out with a knife.
Place an egg on top of it and create two rolls to spread on top. Decorate the shape with sprinkles or chocolate drops.
Put in a preheated oven at 170 degrees Celsius and, once ready, serve.