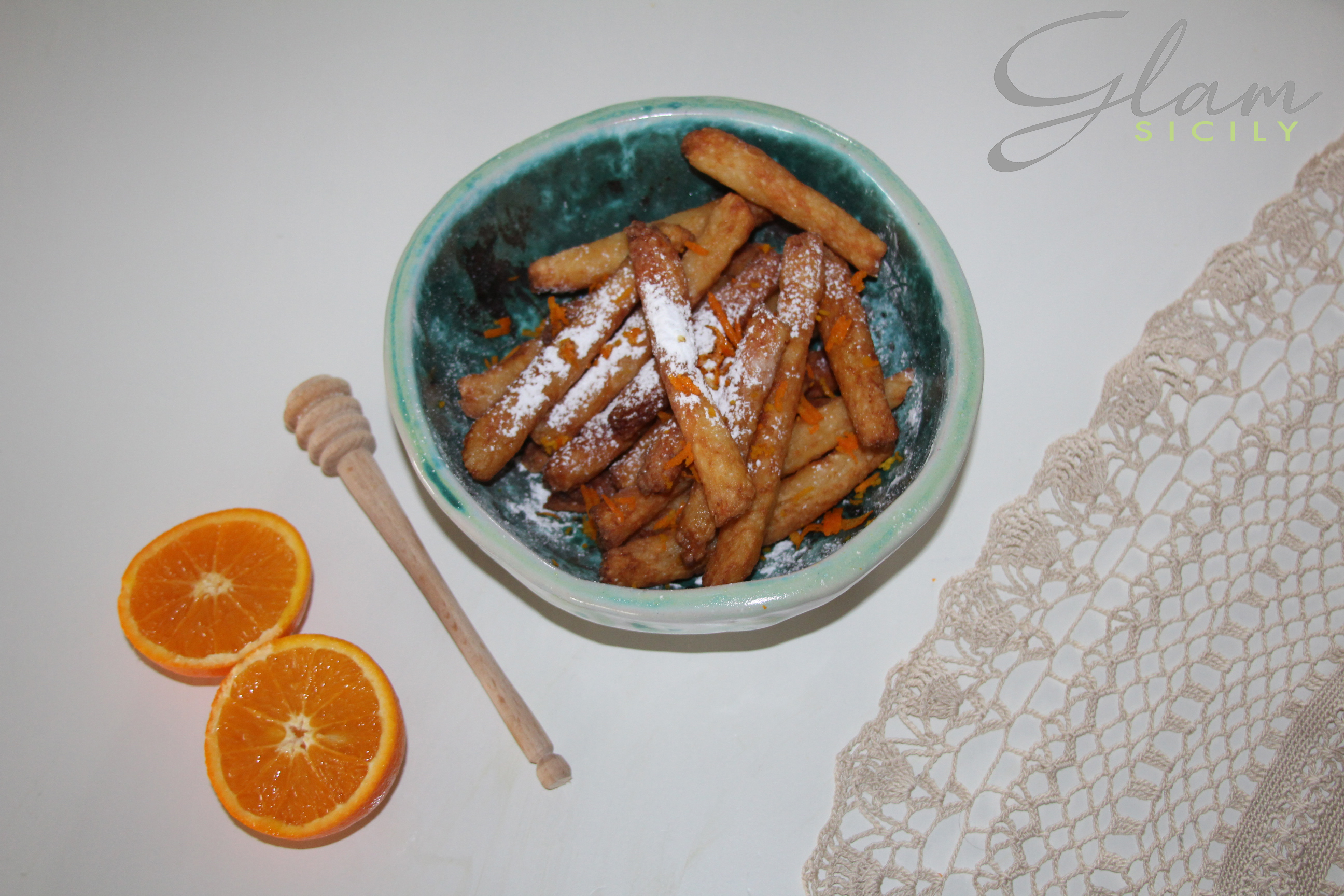 It is said that in life it is important to celebrate all the holidays! In our family that is exactly what we did. Father's Day was on St. Joseph's Day (San Giuseppe) and we also celebrated my mother because her name is Giuseppina! Sicilians always celebrate the person on the day of the Saint with the same name. This day was not complete without the zeppole dessert, the undisputed hero of the day! Hot fries held with honey and cinnamon and the scent of orange rind! Grandma 'Nitta was superb in preparing them and I share her exact recipe below! The tradition of The zeppole of San Giuseppe or Rice Crispelle, are typical fried cakes made of rice. They are typically prepared in the period of San Giuseppe (March 19th). And since this is also the holiday of Father's Day, it is the dessert of Father's Day too. There are two interesting stories why the zeppole were eaten at Father's Day. It is said that once when a child was born, his father offered bread and honey to relatives to celebrate. From here the idea of combining the zeppole soaked in honey, is the tradition of Father's Day. The second story tells of a man named Joseph, who besides being a carpenter was also a fryer. For this reason, fried zeppole in honor of San Giuseppe are prepared. It seems that the Benedictine nuns of the monastery of Catania Sicily were the first to make this dessert in the sixteenth century. As written by ancient texts of Catania historians, so much so that zeppole are sometimes called Benedictine.
The Recipe
Ingredients:
500 grams of rice Sant'Andrea
1 liter of milk
1 liter of water
100 grams of milk
200 grams of flour
7 grams of yeast
1 pinch of salt
acacia honey
orange rind
grated cinnamon powder
Preparation:
Bring everything to boil. Add the rice that will be cooked over a low heat until completely absorbed by milk. Stirring often. When it is ready, let it cool off in a baking pan uniformly. Once cold transfer rice into a bowl and add the flour, yeast and lukewarm milk and mix well. Cover with saran wrap and let rise for at least 2-3 hours in the oven, which is off (not turned on). After the necessary time, sprinkle the work surface with a bit of flour, transfer the dough to the plane and form into 2.5-3 cm thick. Cut the stick into small pieces about 10 cm long. Put oil in a pan and heat the oil to a temperature of 175 ° C. Fry the crispels a few at a time, to not lower the oil temperature. When they are of a beautiful golden color, drain with a strainer spoon and lay them on absorbent paper. Finally, transfer to a serving dish and dust with sugar icing, cinnamon and grated orange rind.